Industrial Water Chillers
Product Details:
| | |
| --- | --- |
| Usage/Application | Industrial |
| Compressor | Copland |
| Body Material | Mild Steel |
| Country of Origin | Made in India |
| Brand | Earth Cooling System |
| Type | Air/Water-Cooled |
| Size | Medium |
| Capacity | 8Tr |
| Automation Grade | Automatic |
| Price | N/A |
| Rating | |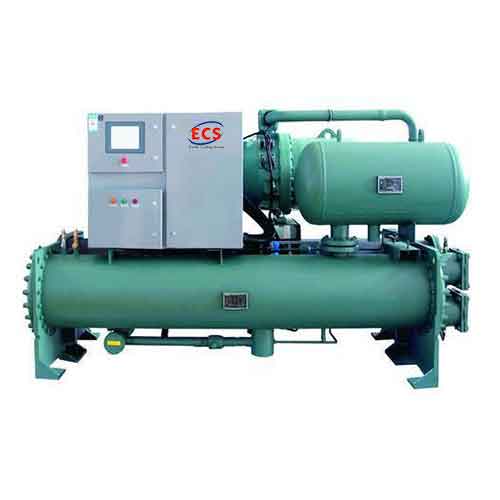 industrial WATER COOLED CHILLER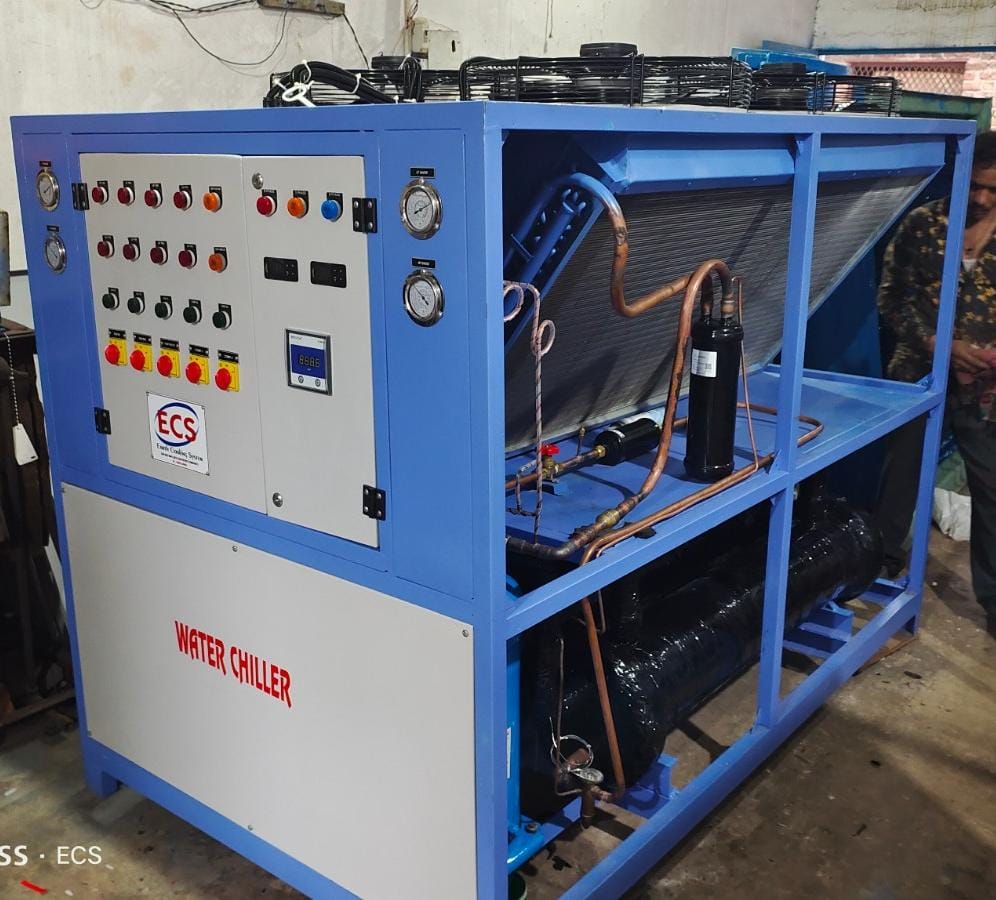 industrial WATER CHILLERs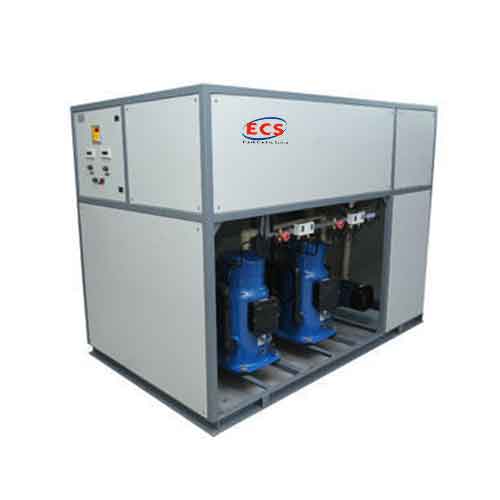 WATER COOLED SCREW CHILLER
Let's take a look at Industrial Water Chillers in Delhi, India why we should use these types of chillers in India, and why ECS is the Leading Manufacturer of Industrial Water Chiller in Delhi.
Why use Industrial Water Chiller in India?
Industrial Water Chiller in India | Industrial water chiller in Delhi, is really important because of the heat and sunny weather. In a variety of industries, an industrial water chiller serves as a tool to regulate the chilling of processes. A water chiller is a device that circulates chilled liquids through water-processing equipment. industrial Water-cooled chillers are often used to cool products and machines in a wide range of applications, including chemicals, machines and equipment, semiconductors, etc.
Earth Cooling System is one of the leading manufacturers and suppliers of industrial water chillers in Delhi, offering industrial water chiller products with a wide range of capacities to meet the needs of chiller purchasers for a variety of needs. Our water chiller is made to resist several critical processes and constant operations, making it suitable for a range of industrial applications. The industrial water chiller is designed with top-notch compressors and is perfect for applications requiring process chilling.
Why ECS (Earth Cooling System) is the Leading Manufacturer of Industrial Water Chiller in Delhi?
As one of India's top manufacturers of Industrial water chiller in Delhi, we provide industrial water chiller products as well as other products in the same category. 
Earth Cooling System's industrial water chillers are made according to order and have minimal energy and operating expenses. 
The industrial water chillers in Delhi that are being offered are created specifically to meet the needs of clients and to be used in a variety of industrial applications.
We provide our customers with the best industrial water chiller in Delhi that maintains a set temperature during the chilling process. 
As one of the leading manufacturers of industrial water chillers, we construct our chillers using premium materials and advanced technology.  our standards are in accordance with the requirements of the industry. 
Additionally, as one of the largest manufacturers of water chillers, we provide our customers with these chillers at affordable prices. 
A variety of industries can use our industrial water chiller products. In large-capacity operations where the heat produced by air-cooled chillers is an issue, our industrial water chillers are frequently used. 
We have experience working on a variety of chillers projects with various specifications and capacities. We have remained committed to supplying skilled and knowledgeable professionals to support our projects and set up industrial water chillers in India.
Earth Cooling System has years of knowledge in the creation, research, and manufacturing of water chillers, which helps to raise product quality.
Why Buy Industrial Water Chillers in Delhi from Earth Cooling System
Our values Define Our industrial water chiller Products
Earth cooling system is a prominent producer and seller with years of diverse expertise in designing

industrial water chillers in Delhi

.

earth cooling system works with the purpose to offer high-quality goods at competitive rates with inventive design and strategy to minimize expenses. Since the beginning, we have created products that are dependable, effective, and simple to use and are tailored to the needs of our customers.
When it comes to promoting new testing technologies and providing unmatched testing input to all of our clients, we are constantly at the forefront. Throughout our existence, we have maintained a constant passion for innovation.

Earth Cooling System believes in always improving the level and quality requirements of our products because customers are growing more concerned about the dependability of products. As the leading manufacturer and supplier of

industrial water chillers in Delhi

, we always modify our testing procedures to identify any concealed possibility of product flaws.
At Earth Cooling System, we go far and beyond to give our customers the finest possible service. Our passion for excellence has propelled us to achieve outstanding quality while providing faultless after-sale services. Our expertise in providing Industrial water chiller in India has given us the reputation of best products in the chillers market.
We are completely aware of the issues that our clients have to face. our position as the market's leading technology provider enables us to supply high-quality solutions for the most demanding applications. By conquering obstacles and identifying market-driven solutions, our knowledge helps our clients even more.

With the help of our results-driven procedure, our clients have been able to optimize their business plans to achieve their all objectives. A growing number of customers are becoming our strength as a result of our best quality

industrial water chillers in Delhi

. It has also benefited in the development of the employees of our organization. it allows them to stay focused on what they do best and provide quality to the clients.

Integrity is the fundamental component of any successful business. It has been viewed as the most crucial component. Everyone who works at Earth Cooling System produces work that represents their ethical standards.

We seek to provide a working environment that develops a lasting commitment among our experts and provides them with possibilities for growth so that they can fulfill the changing requirements of our market.
To purchase our Industrial water chillers in Delhi and other related products, get in touch with us. We assure you the complete satisfaction with our range of products.
Industrial water chillers in Delhi