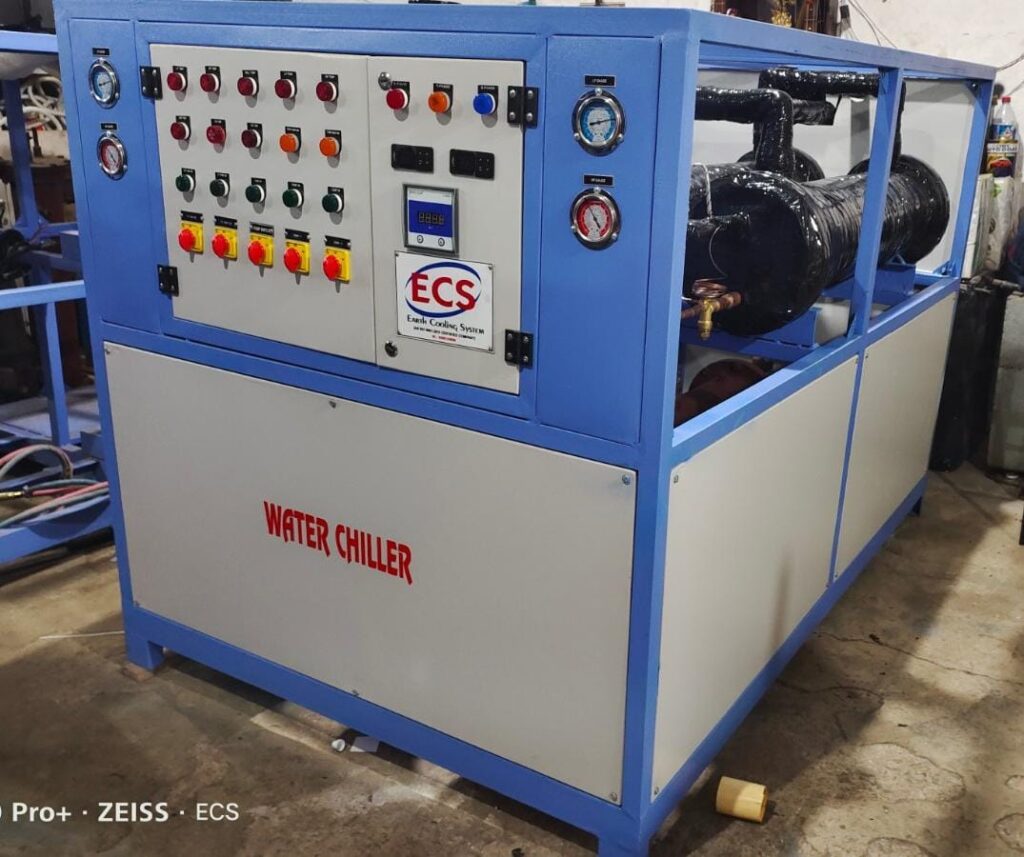 Product Details:
| | |
| --- | --- |
| Usage/Application | Industrial |
| Type | Water-Cooled |
| Capacity | 5 ton |
| Automation Grade | Semi-Automatic |
| Country of Origin | Made in India |
| Model Name/Number | ECS06WC |
| Brand | Earth Cooling System |
| Warranty | 1 year |
| I Deal In | New Only |
| Refrigerant Used | R-22 |
| Phase | 3 Ph |
| Weight | 500kg |
| Cooling Capacity | 22Kw |
Water is pumped through a closed loop that contains the evaporator and condenser in a water-cooled chiller system. In water cooled chiller system, the water vaporizes and transforms into a gas as a result of the evaporator absorbing heat from the structure or process. Furthermore, the gas is then compressed by the compressor, which also increases its pressure and temperature, before being sent to the condenser. However, the heat from the compressed gas is subsequently transferred by the condenser to a water source, like a cooling tower or another water loop. After cooling, the water is returned to the evaporator to complete the cycle.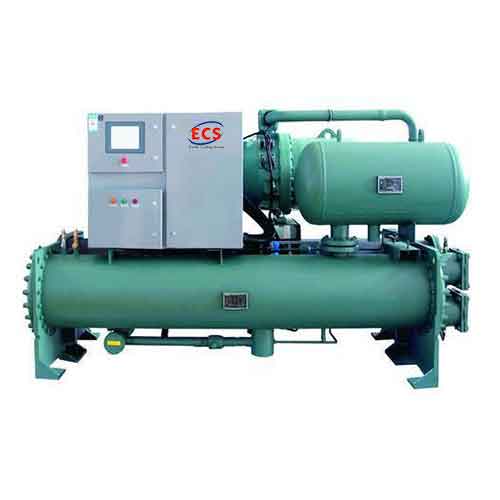 WATER COOLED CHILLER-1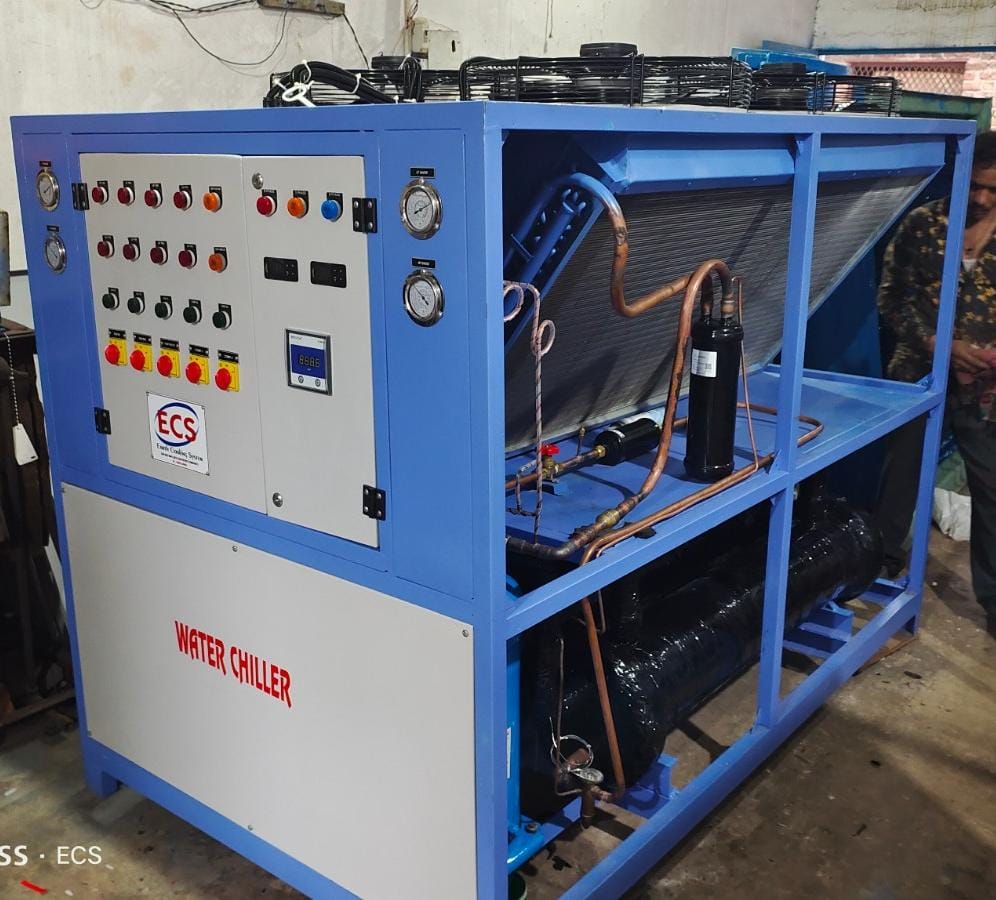 WATER Based CHILLERs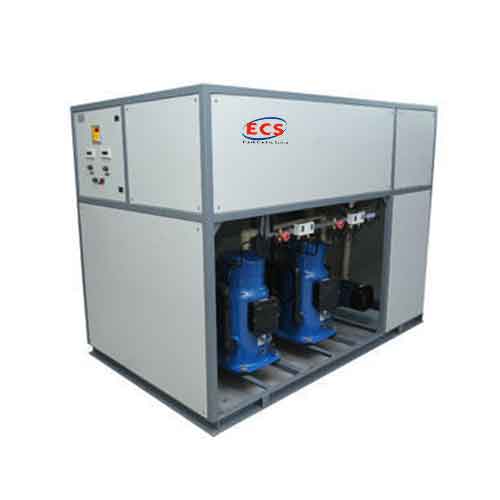 WATER COOLED SCREW CHILLER-3
Best Water Cooled Chiller Manufacturer
Earth Cooling System company is the best chillers manufacturer in India that provides reliable and efficient products. If you are looking for water chillers then we are the best water cooled chiller manufacturer in India located in Delhi. A water cooled chiller system is a kind of cooling machine system that uses the water-cooled technology medium. Hence, we are the best water cooled chiller manufacturer that provides reliable, efficient, cost-effective, productive, and premium quality chiller systems.